C.G. Laboratories has 13 years of expertise in the Contract Manufacturing of Hydrogel.  We can provide you with a turnkey solution and comprehensive solutions to get your Hydrogel products to market quickly and with the quality you expect.  Ours services are customizable and flexible to fit your specifications and timelines.
Hydrogels…
Have been in existence for over 50 years.
Consist of a self-supporting, water-swollen three-dimensional viscoelastic product that permits the diffusion and attachment of molecules and cells.
Are used in a wide variety of applications such as wound care, cell therapeutics, cartilage/bone regeneration, blister prevention, rehydration, drug release and more.
The successes related to Hydrogel products are due to their biocompatibility and the similarity of their physical properties to natural tissue.
Hydrogels are especially useful in treating burns.  They provide soothing and cooling relief that is like no other burn product.  While many applications can be painful, Hydrogels brings immediate relief.   They are simply removed using water.  C.G. Laboratories offers an array of custom cut sizes and shapes to suit your specific Sterile or Non-Sterile needs.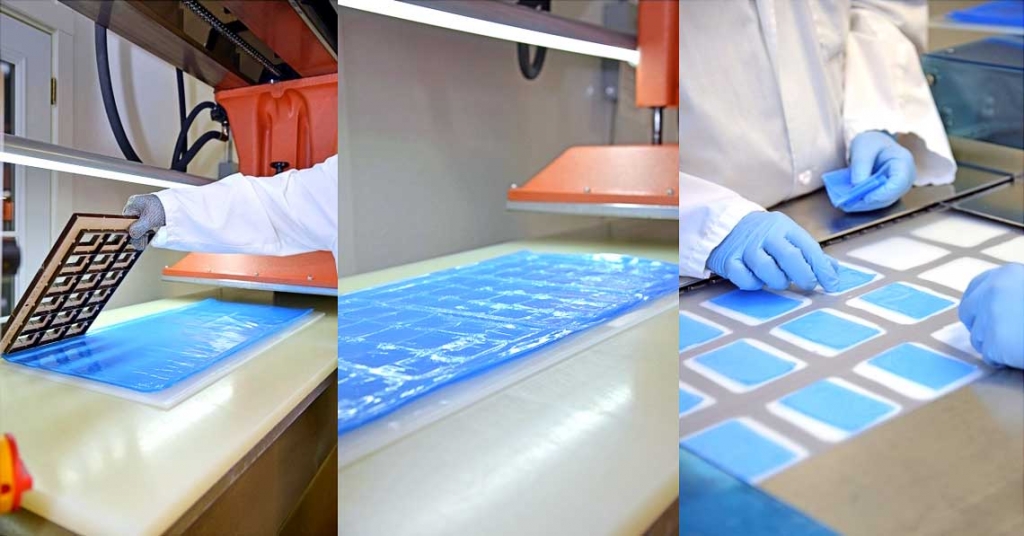 LEAN MANUFACTURING PACKAGING PROCESSES
Assembly, Bagging, Cartoning, Heat Sealing, Heat Shrinking, Kitting, Private Labeling, Pouches (Foil and Poly)
PACKAGING MATERIALS AND CONTAINER STYLES
Pouches: Tyvek, Foil, Paper, Poly
Carton: SBS Board, Polypropylene
Jars: Polypropylene in various sizes
Labels: Thermal Transfer, Bar Coding, Paper, UV, Heat Resistant
TESTING CAPABILITIES
Regulatory Testing, Validation Testing, Laboratory Testing
Validations: Shelf-life, Packaging Design, Sealing & Sterility
STERILIZATION
Ethylene Oxide Sterilization
ADDITIONAL SERVICES
Component Sourcing, Artwork Development, Distribution
Let. C.G. Laboratories Package your products, Warehouse them in our Climate-controlled facility
and Distribute them to your customers. 
YOU'LL RECEIVE FAST, QUALITY DRIVEN RESULTS EVERY TIME!